2023 MAZDA CX-5
THE NEW 2023 MAZDA CX-5 IN CINCINNATI, OHIO AT
JAKE SWEENEY MAZDA TRI-COUNTY
TRANSCEND THE ORDINARY
REFINEMENT REDEFINED
Step into the 2023 Mazda CX-5 and experience a driving journey unlike any other. From its sleek exterior design to its meticulously crafted interior, you'll be enticed by the vehicle's luxury at every turn. It is equipped with an i-ACTIV AWD® system along with a turbo engine that promises to awaken your senses on your next drive! With so many features catered towards your driving style, there's no way you can resist taking it out for a spin!
2023 MAZDA CX-5 DESIGN
ELEGANCE AT ITS BEST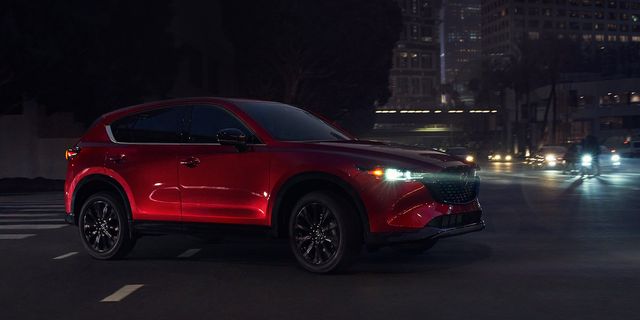 A VEHICLE THAT WANTS YOU TO DRIVE IT
Sleek and stylish, the 2023 Mazda CX-5 2.5 Turbo radiates sophistication with a glossy black grille that is further accentuated by vibrant red detailing, as well as its iconic chrome wing. The 19-inch black alloy wheels complete this car's refined look and are sure to have all eyes on you wherever you go!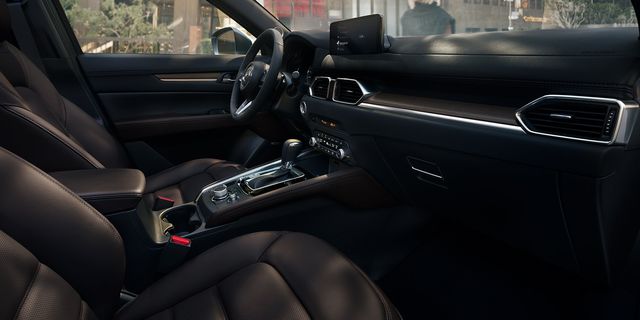 ART IN EVERY DETAIL
Experience the opulence that the Mazda CX-5's interior has to offer. Its signature trim is adorned with layered wood and exquisite Caturra Brown Nappa leather-trimmed seats, creating a luxurious atmosphere in every moment of your journey.
2023 MAZDA CX-5 PERFORMANCE
ENGINEERED FOR SATISFYING DRIVES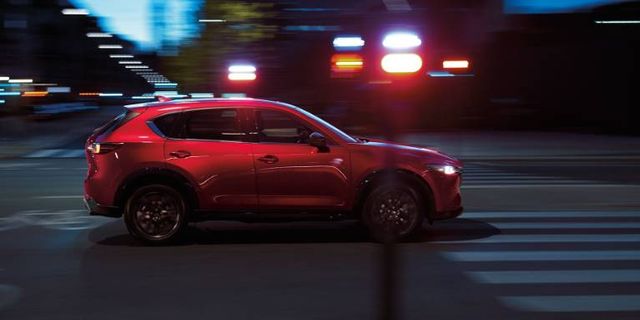 STANDARD AWD + AVAILABLE TURBO
Enjoy the perfect balance of agile handling and thrilling acceleration with the 2023 Mazda CX-5's standard i-ACTIV AWD® and available turbo engine. Your daily drives will never be dull as you experience an exhilarating driving sensation anytime, anywhere!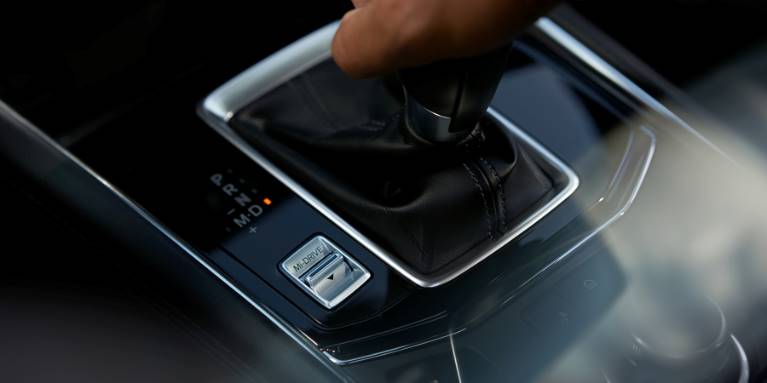 MI-DRIVE TECHNOLOGY
Experience the full potential of your driving journey with Mazda Intelligent Drive Select technology! Just press a single button and you can customize every drive to fit any terrain - from Normal Mode for everyday cruising, all the way up to Sport or Off-road Modes when taking on more daring routes. Feel an exhilarating connection between yourself and your Mazda CX-5 as it provides you with the perfect ride tailored just for you each time!
2023 MAZDA CX-5 TRIMS
Whether you are seeking a luxurious driving experience or something that emphasizes power the Mazda CX-5 offers an array of trims and features to fulfill your desires. With so many options available, they have truly gone the extra mile to make sure everyone finds their perfect match! Get behind the wheel with confidence knowing that within Mazda's family there is something tailored just for you.
MAZDA CX-5 2.5 S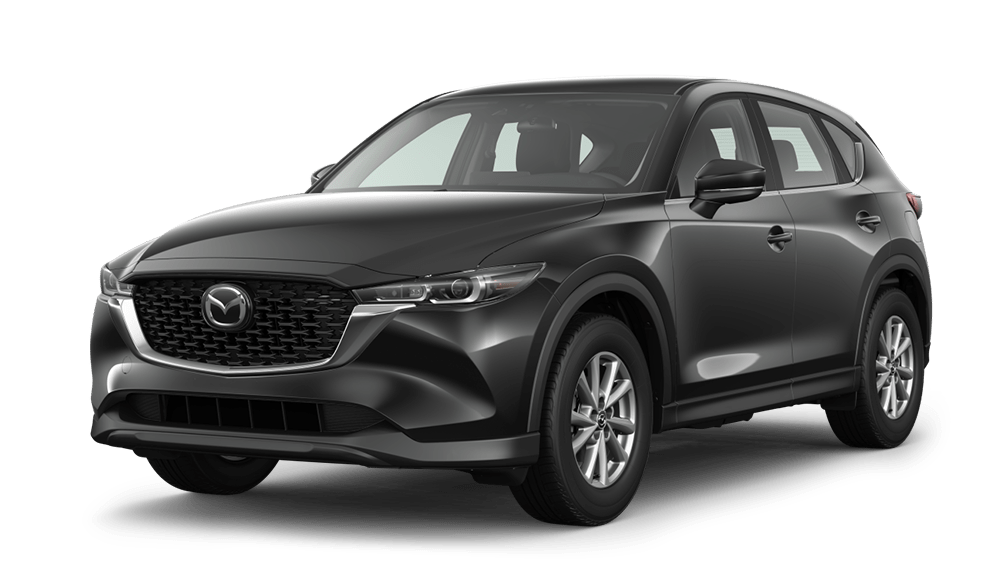 MAZDA CX-5 2.5 S SELECT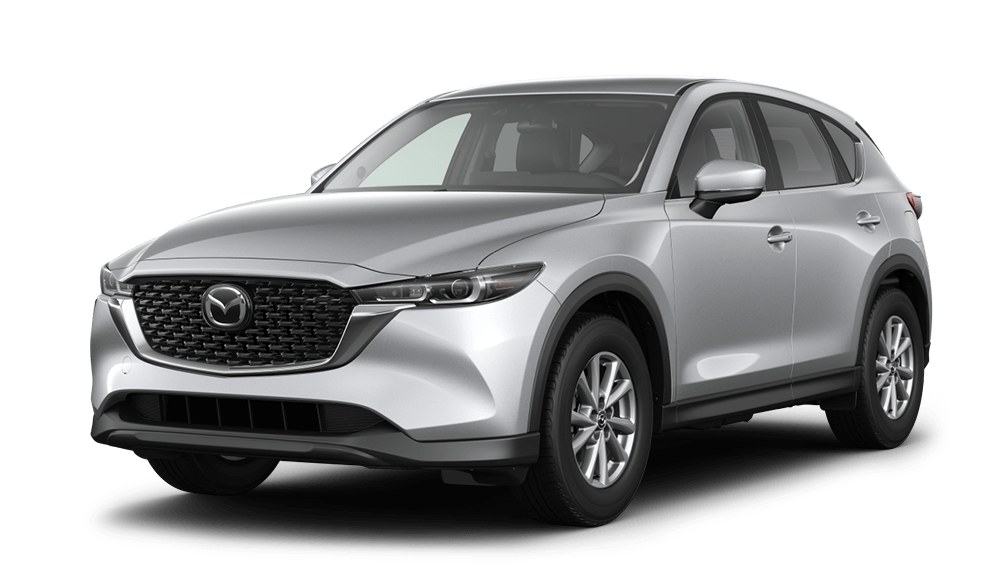 MAZDA CX-5 2.5 S PREFERRED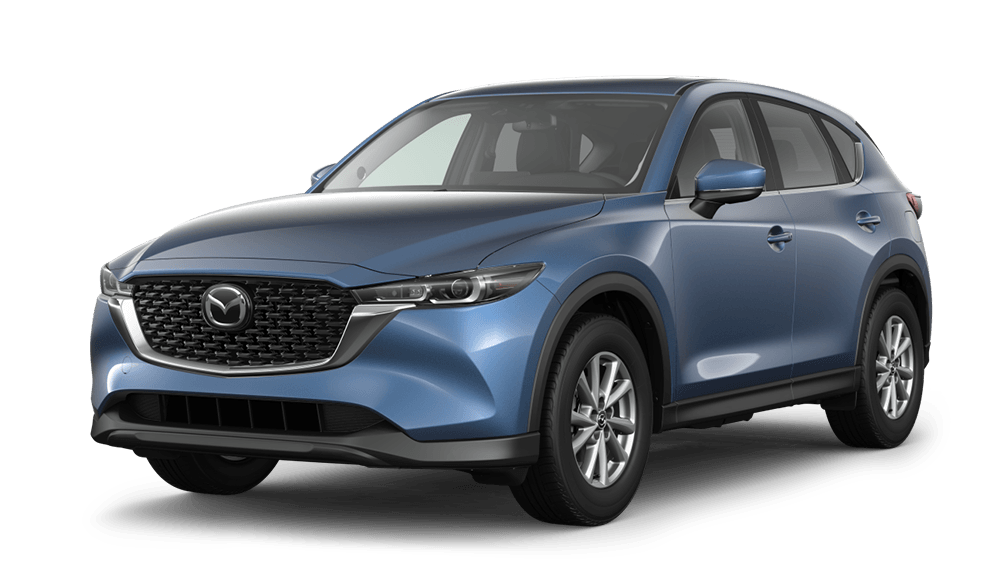 MAZDA CX-5 2.5 S CARBON EDITION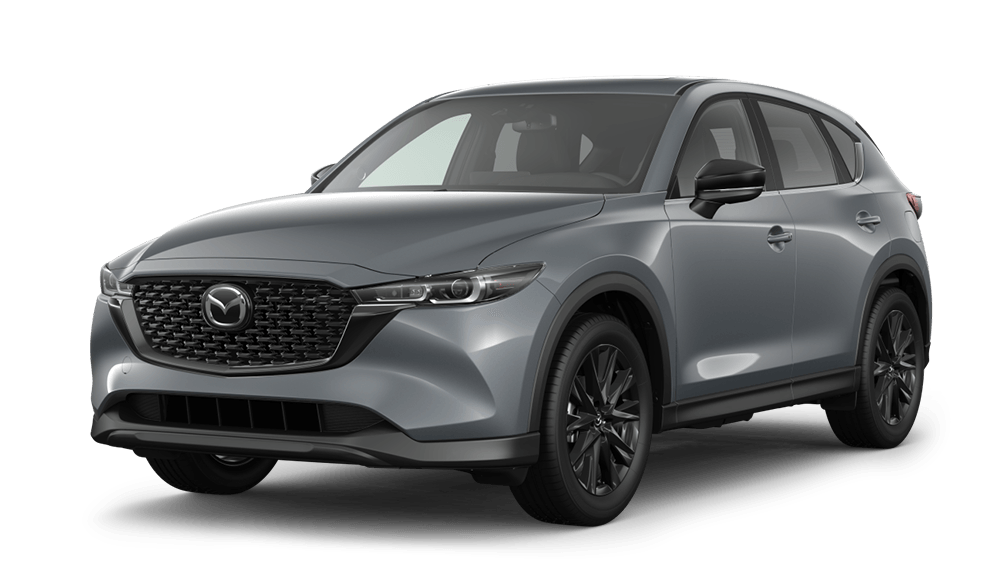 MAZDA CX-5 2.5 S PREMIUM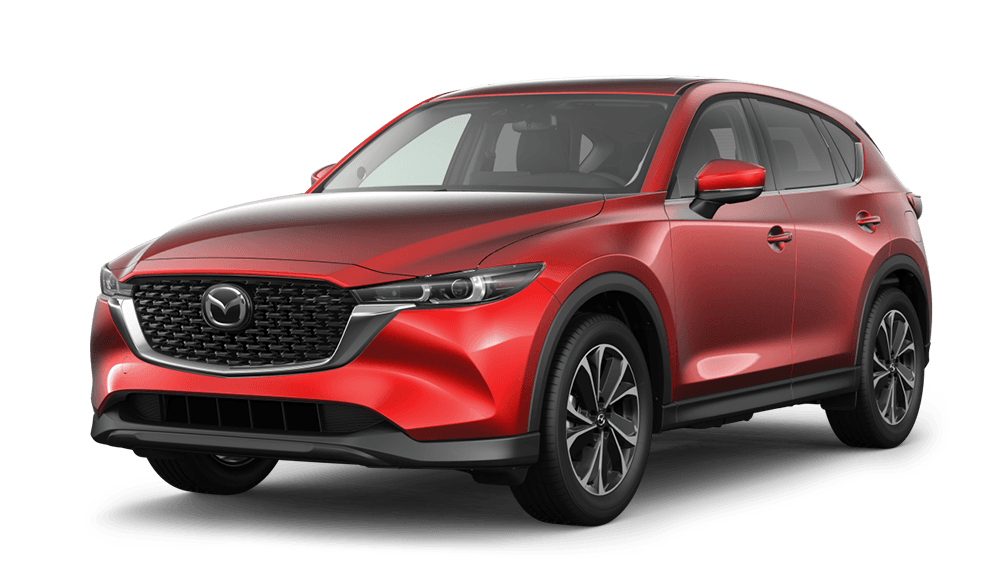 MAZDA CX-5 2.5 PREMIUM PLUS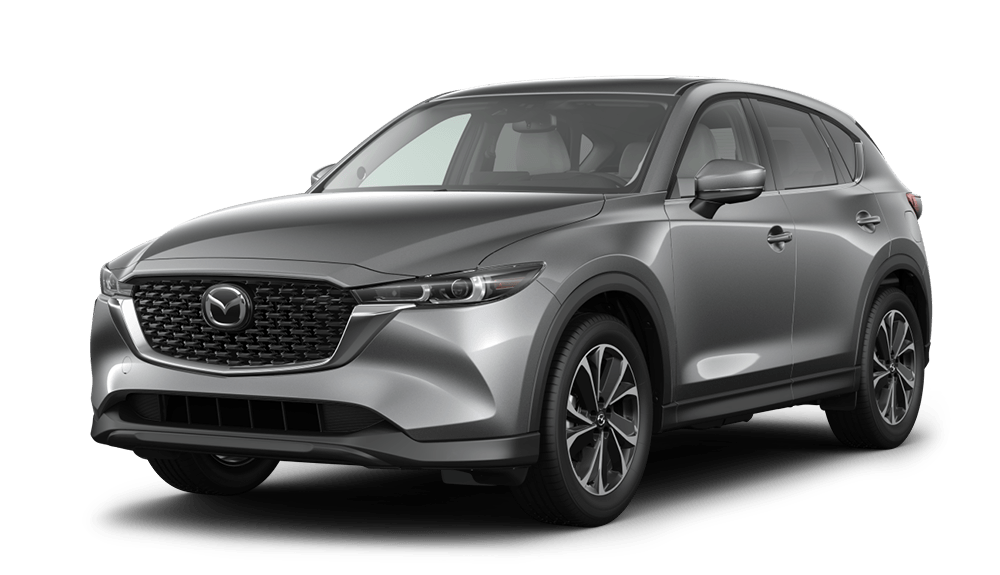 MAZDA CX-5 2.5 TURBO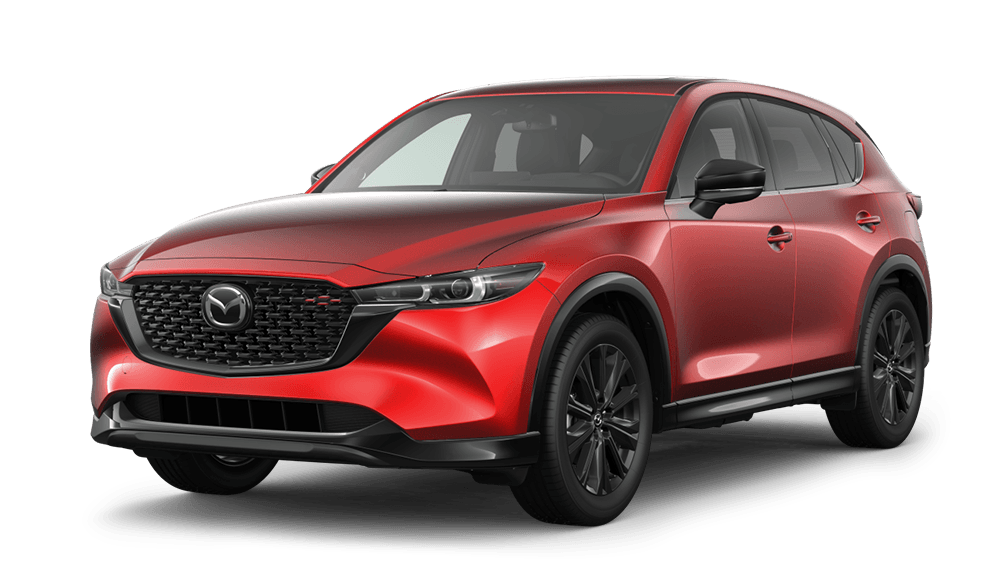 MAZDA CX-5 2.5 TURBO SIGNATURE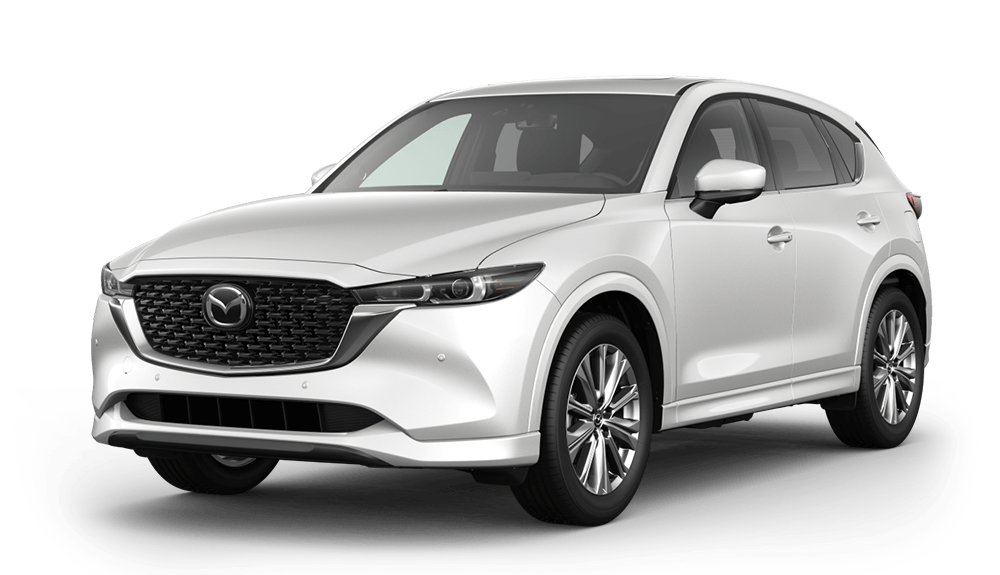 2023 MAZDA CX-5 TECHNOLOGY
BE CONNECTION TO YOUR MAZDA CX-5
MAZDA CONNECTED SERVICES
Stay connected and never miss a moment with Mazda Connected Services! Enjoy the convenience of remotely starting your Mazda CX-5, access status reports, take advantage of Wi-Fi capabilities, as well as complimentary emergency services such as 911 dialing or roadside assistance - all through the MyMazda app for up to three years.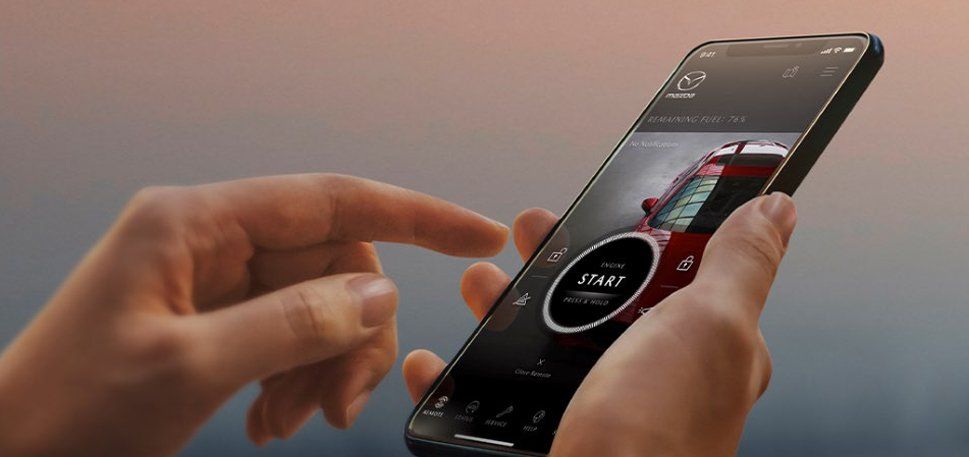 REMOTE ENGINE START
Begin your journey with the Mazda CX-5 effortlessly and restore the interior temperature settings of your car to its preferred level in a few clicks. Experience modern convenience like never before!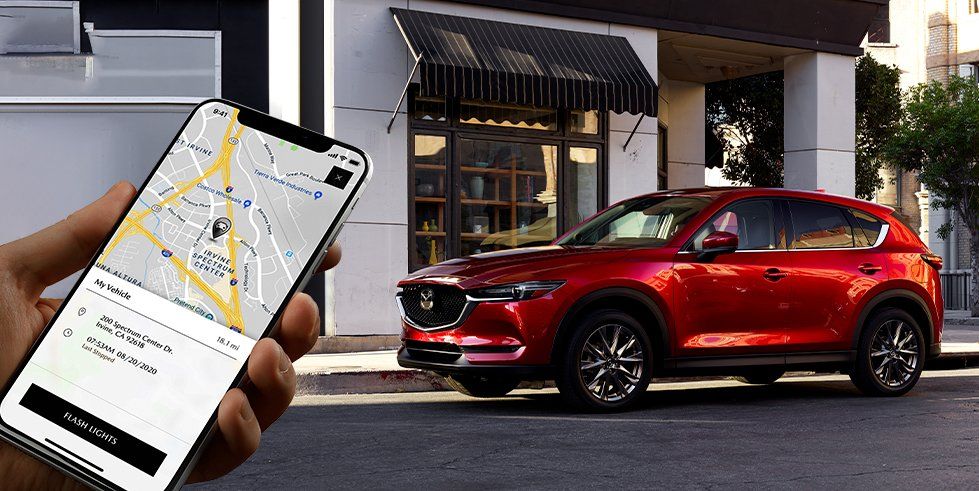 VEHICLE FINDER
Struggling to remember which spot you parked your Mazda CX-5? No worries! The MyMazda App's Vehicle Finder feature is here to rescue you; simply activate the horn and hazard lights with a few clicks, and your car will be located in no time. With this handy tool at your disposal, it has never been easier to find what was once lost!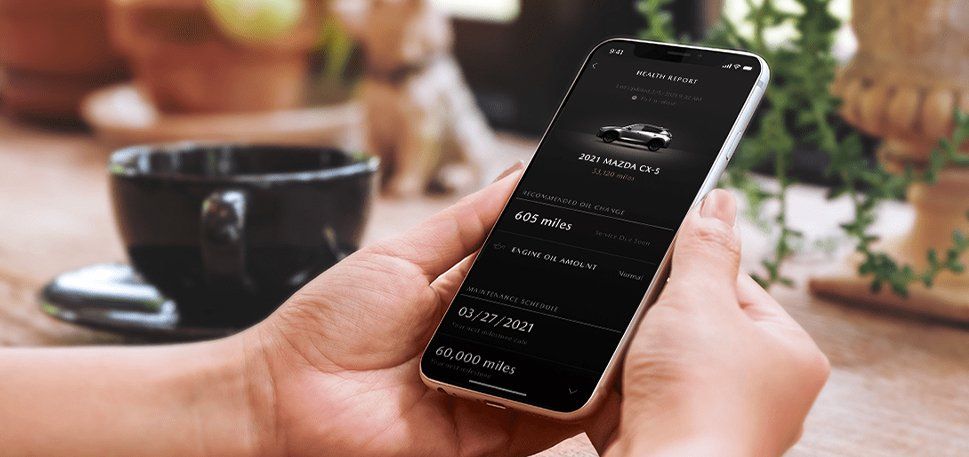 VEHICLE HEALTH AND STATUS
MyMazda App is your reliable, trustworthy sidekick on the highway - constantly alerting you of potential maintenance needs. From oil changes to tire pressure and lights, this app serves as an all-encompassing monitor - freeing up your time from tracking it all! With timely reminders for when something requires attention, you can be proactive in avoiding issues before they occur by staying on top of your vehicle's well being.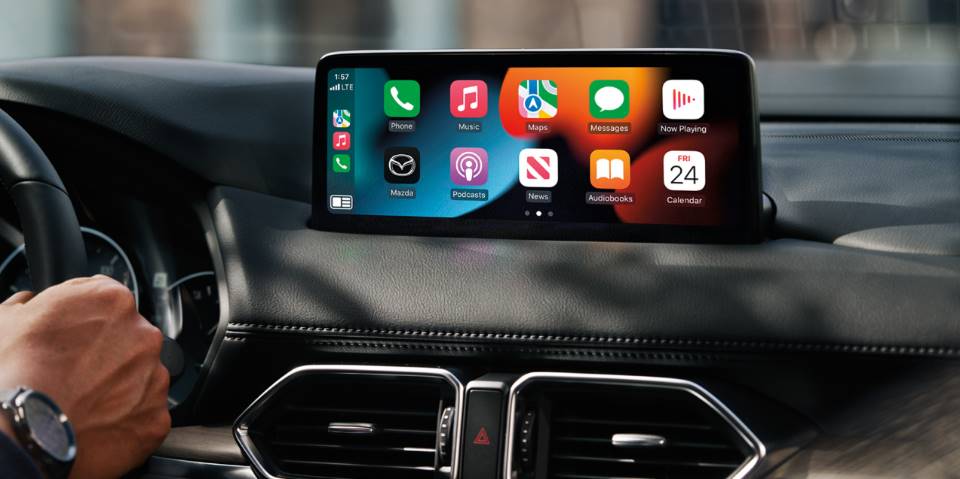 SEAMLESS CONNECTION
With Mazda Connect, you can access the features of your phone without having to take it out! Apple CarPlay and Android Auto integration make this easy. Your vital contacts, maps, playlists-as well as other data—are displayed on a conveniently sized 10.25 center display that is both user friendly and comfortable for the eyes. You don't have to lift a finger - literally!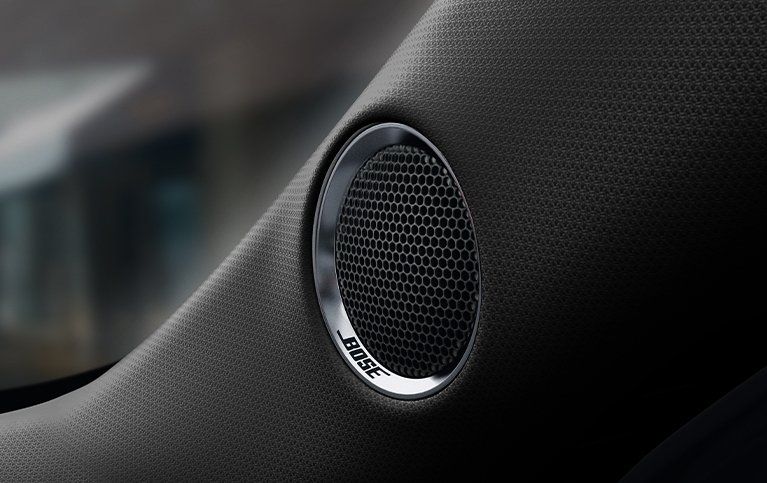 CLEAR SOUND
You are worthy of enjoying the clearest audio and music imaginable. To make that a reality, Bose created its 10-Speaker Audio System with an exclusive speaker arrangement to ensure exceptional sound quality; you can revel in every rhythm of your favorite tunes or podcasts!
GRAB THE NEW 2023 MAZDA CX-5 IN CINCINNATI, OHIO AT JAKE SWEENEY MAZDA TRI-COUNTY
Ready to experience the chic sophistication of an up-to-date Crossover Utility Vehicle (CUV)? The 2023 Mazda CX-5 is here to provide you with just that! With a perfect harmony between comfort and convenience, this vehicle has been designed for your modern lifestyle. At Jake Sweeney Mazda Tri-County, Cincinnati, OH we are delighted to be able to allow you access into owning this magnificent 2023 Mazda CX-5 today! Let us guide you through every step in getting your own stylish ride. Our knowledgeable team are eager to discuss the 2023 Mazda CX-5 with you in detail, including pricing, trims and features. We also have options for financing your new vehicle purchase. Give us a call or visit our Cincinnati Mazda dealership to discover more about this amazing car as well as other new and pre-owned Mazda models!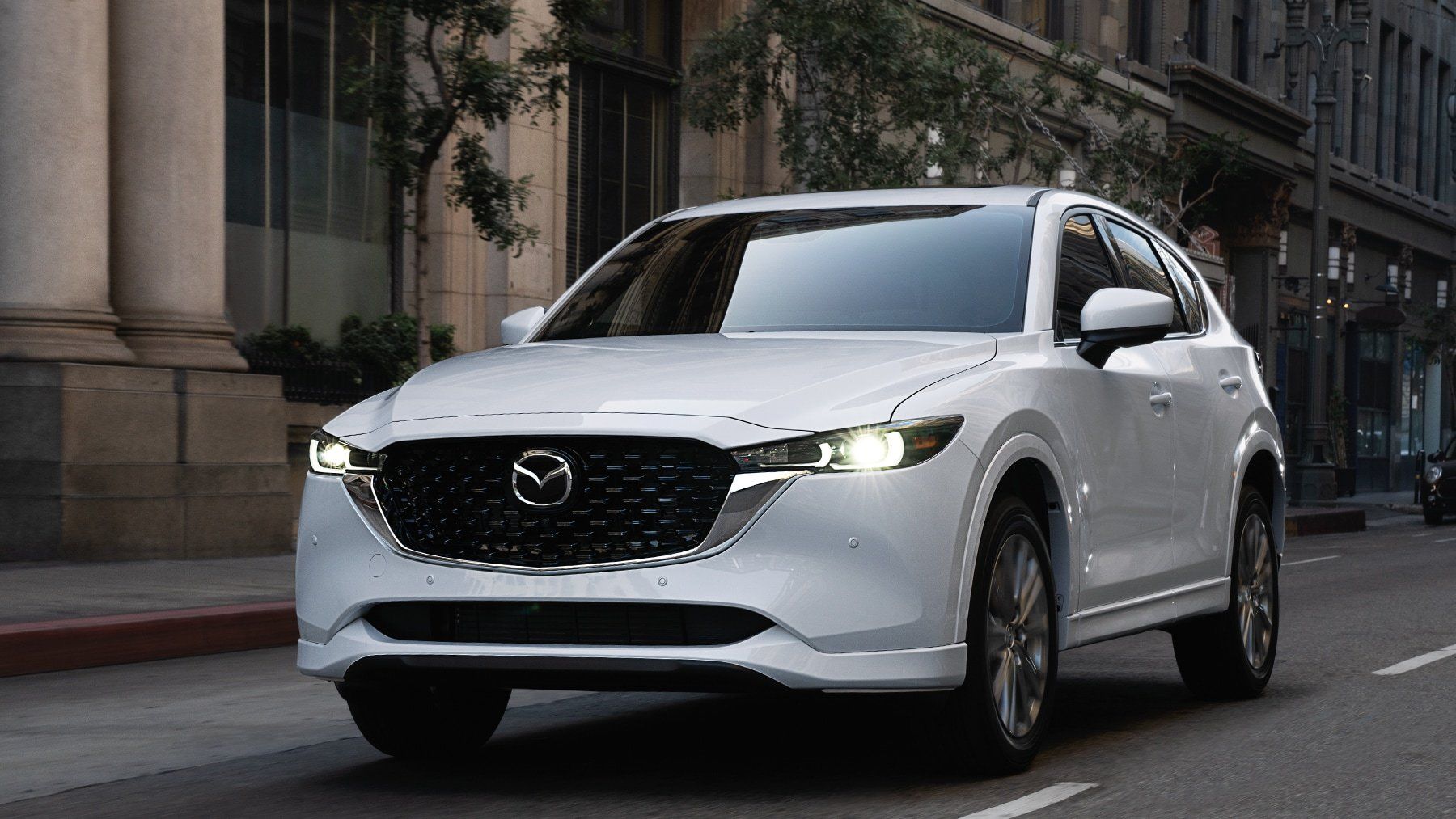 2023 MAZDA CX-5 Q&A
How many seats does the 2023 Mazda CX-5 have?

Embark on your journey with luxury and ease in the 2023 Mazda CX-5, which features five seats specifically crafted to bring optimal comfort for every passenger. The interior cabin of this vehicle is roomy, adding an extra layer of pleasure during each ride!
What engine does the 2023 Mazda CX-5 use?

The 2023 Mazda CX-5 is equipped with a 2.5 liter engine, offering an impressive 186 lb-ft of torque. For those who crave even more power, the pressure turbo model offers 320 lb-ft at 2500 rpm – sure to turn heads and leave your competitors in the dust!
What is the 2023 Mazda CX-5 Cargo space?

With up to 30.8 cubic feet of storage behind the rear seats and a maximum capacity of 59.3 cubic feet when they're folded down flat, the Mazda CX-5 is designed with your everyday needs in mind! It's also equipped with a manual liftgate which can be upgraded for effortless access anytime you need it.
What is the 2023 Mazda CX-5 fuel economy?

The 2023 CX-5 offers Up to 24 mpg city / 30 mpg highway.
Where can I buy or lease the new 2023 Mazda CX-5 in Cincinnati, Ohio?

Get the best 2023 Mazda CX-5 deal by visiting Jake Sweeney Mazda Tri-Country in Cincinnati, OH. Whether you are looking to buy or just browse our selection of new and pre-owned models, we have something for everyone at our dealership! Contact us now for more info.