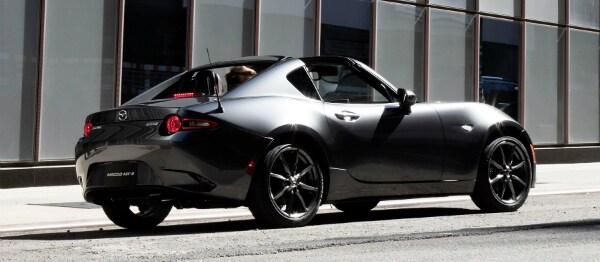 In 2017, Jake Sweeney Mazda welcomes the makeover of a champion. The Mazda MX-5 Miata RF is expected to arrive at our Mazda dealer in Cincinnati as early as the beginning of next year. We couldn't be more excited to offer this formidable roadster to area driving enthusiasts!
Changing Looks With the Touch of a Button
It's already well known that having a Mazda Miata makes you the talk of the town. However, those whispers will turn into gasps when you hit the road in the 2017 Mazda MX-5 Miata RF. Part of the "wow factor" is the retractable fastback, which folds down to make it the instantly-recognizable Miata you know and love. It's the perfect compromise for drivers who love a thrill but don't need the top down to have a good time.
The 2017 Mazda MX-5 Miata RF is a standout model because of its fastback look. Though Cincinnati drivers are currently familiar with the iconic exterior of the 2016 Mazda MX-5 Miata, the 2017 MX-5 Miata RF will take everything you know about this famous sports coupe and turn it on its head. With futuristic aesthetics and the exciting new retractable hardtop roof, you can get the appeal of the wind going through your hair without losing any of the aerodynamics that drivers love about fastbacks. The beautiful slope of the MX-5 Miata RF continues into a perfectly angled back end that adds a distinctive flair.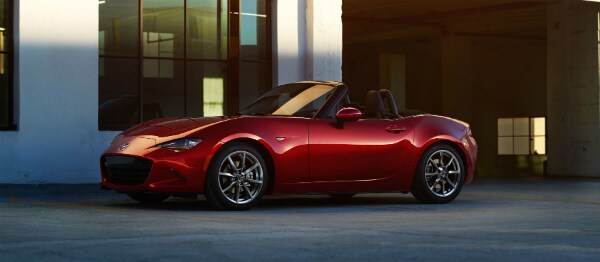 Maintain the Balance of Power
If you're concerned about the power-folding targa top occupying the Miata's precious trunk space, don't be. It will occupy the same amount of space as the MX-5 Miata's softtop models, meaning that the weight balance and interior space don't get compromised. You get the same thrilling 155 horsepower with a look you may love even more.
The 2017 Mazda MX-5 Miata RF is coming to our dealership soon. In the meantime, feel free to visit Jake Sweeney Mazda to check out our selection of other models or talk to our sales experts for further details!