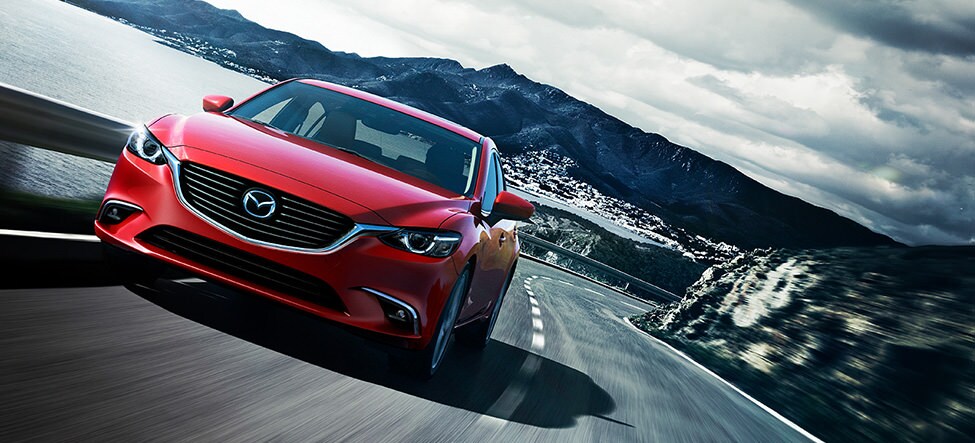 Our Cincinnati Mazda dealer is excited to review the 2015 Mazda6. This sporty sedan catches eyes and turns heads with its creativity and courage. This vehicle is truly revolutionary, and we can't wait to show you why.
When it comes to power, the 2015 Mazda6 delivers when it takes to the CIncinnati streets. Choose between 3 different engines, all SKYACTIV and highly-capable, to get over 25 city or 37 highway miles per gallon and 184 horsepower. Like we've already said, this kind of strength, paired with beautiful design is guaranteed to turn heads.
The inside of the Mazda6 exudes craftsmanship and attention to detail. Every important button and pedal is conveniently placed to make it easier to access. The seats are so incredibly comfortable and even contain acoustic enhancing elements to remain functional yet luxurious. These will come in handy when enjoying the many innovative technologies that are included in this sedan. Things like Bluetooth® compatibility and Mazda navigation make staying connected and entertained effortless.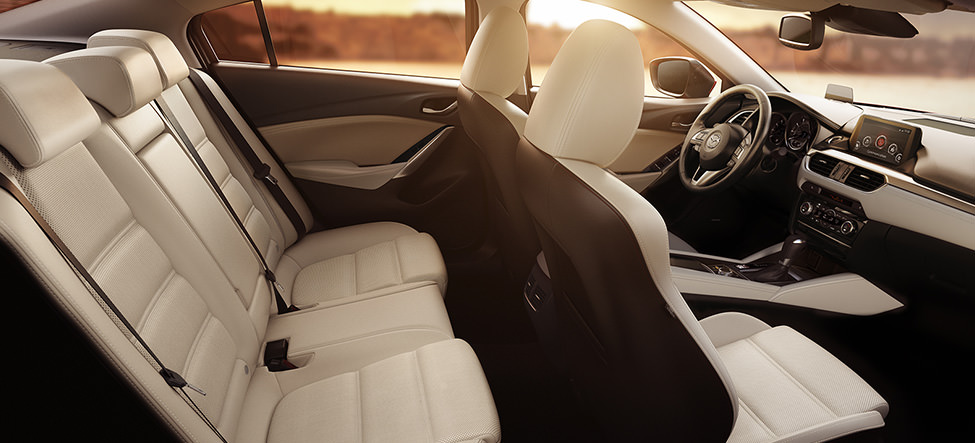 Of course the Mazda6 still prioritizes safety. Many safety functions come standard in this model. Advanced front airbags, front side-impact air curtains, dynamic stability control with traction control and 4-wheel ABS with electronic brakeforce distribution and brake assist are just a small sample of all of the standard safety elements. If you want to go even bigger in the safety segment, there is a variety of features that you can opt to include in your own Mazda6. No matter what you decide, this sedan has your back.
Give the 2015 Mazda6 Your Own Review at Our Cincinnati Mazda Dealer
This is just a broad review of the many features available on the 2015 Mazda6. If you'd like to explore more, visit our lot or give us a call at 888-447-0372. We'd love to hear about your review of this wonderful car once you feel the power and comfort in person.